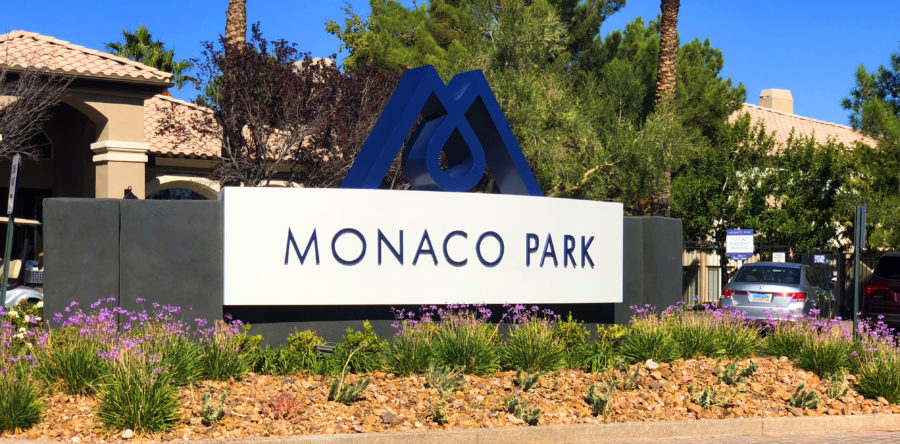 Do properties and communities need a strong brand?
The answer is a resounding yes. Whether you manage an apartment, HOA, commercial property or develop new home communities you must have strong branding. Having a brand is the core element that moves your marketing message forward, and is what reflects the values and identity of the community itself.
What does your 'Welcome Mat' really say?
A picture really is worth a thousand words. Las Vegas Flag & Sign are experts at branding any type of community – from the entry to the leasing office, from the pool to the unit front door, we will carry forward your unique brand. Stand out. Let us create your brand, develop your image and improve the prospects experience.
Are you reaching your demographic?
Knowing your demographic is one of the most important aspect of branding as stated in the following: "The biggest cluster of renters in the future will be in the 25- to 40-year-old age group, mostly female-headed households, with less affluent income profiles than previously seen," says Kern. "Renters will not be more affluent than today as personal and household income has not kept pace with inflation, and the percentage of income now dedicated to rent is higher than historical averages." Jack Kern, managing director, Kern Investment Research LLC, by Keat Foong
Branding Services.
Community Naming
Logo Design
Entryways
Building Signs
Wayfinding Systems
Directories
Unit Numbers
Flags
Banners
Stationery Packages
Marketing Brochures