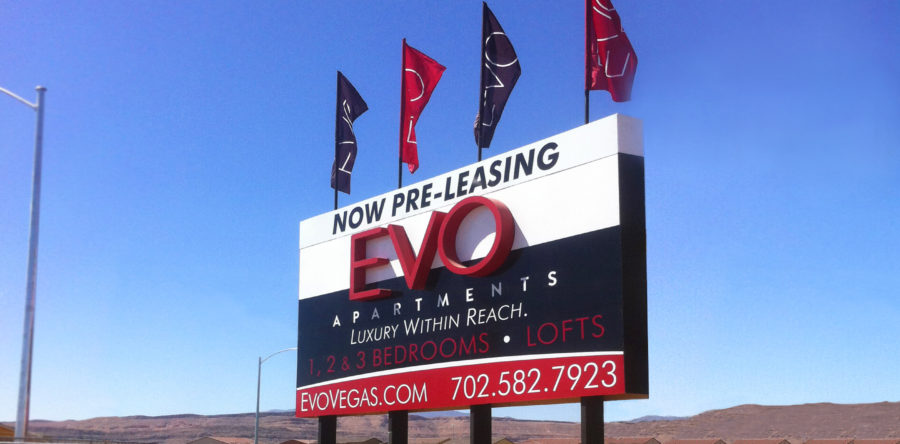 It is your sign that communicates to the outside world.
Las Vegas Flag & Sign has been a leader in Southern Nevada, producing high quality signs, banners and flags for more than 30 years and has long been at the forefront of Land-Leasing. Signage has been the backbone of our company since it's inception, providing customer service, outstanding design, quality construction and installation.
Our talented and experienced sign design team we will help create a unique sign package that will fit both your target market and budget. We ensure the designs will compliment the architecture and exterior color scheme of your buildings or community.
What's on your sign?
We have been proud to service many elite properties throughout the Nevada area. The essence of our projects is uniformity and creativity. However, maintaining such qualities can be difficult when contracting with multiple parties. LVFS is pleased to offer years of experience working with marketing professionals. Partnering with us will guarantee a sign package that will be unique, comprehensive, and successful in delivering your marketing objective.
Some services provided include:
Developing signage budgets
Mapping of onsite signage placement
Weekend service marketing plans
Presentation of development items with material samples
Production and installation of all signage materials
Maintenance of communities
Storage of signage not in use
Photography of finished products
Coordination with cities and clients on permits required